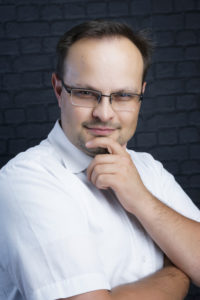 This is my blog. It's about all sorts of things. To give you an idea of what you'll find, here are 17 things about me, that will help determine what I write about.
I am a born again Christian. I've been saved since I was 17. So I'm very interested in all things Biblical.
I was born in Cape Town, South Africa.
I now live in Zwolle, the Netherlands.
I am married, to Tessera.
As of yet I don't have children.
I am a leukaemia survivor.
I work in IT. I am a Specialist in SharePoint, but my interests are broader than just SharePoint.
I love sports. The best sports in order of best to worst are: Cricket, Motor racing (Formula 1 and IndyCar), Rugby, Tennis. Other sports are less interesting to me.
I currently own 2 cats. Tijgertje and Julie Marie
I love Maths. I'll just do Calculus just for fun.
I love science. At school I was pretty good at Physics and Chemistry. I like to keep up with what's happening in the world of science.
I am interested in politics. I am a centre-right on the economic scale, and very conservative on the social scale.
I love travelling with my wife. Road trips are the best.
I love cooking. Its a form of relaxation for me.
I also love eating out. I can really enjoy a wonderful meal
I love maps, charts, graphs, and statistics in general.
I love prime numbers. And 17 is my favourite of all.